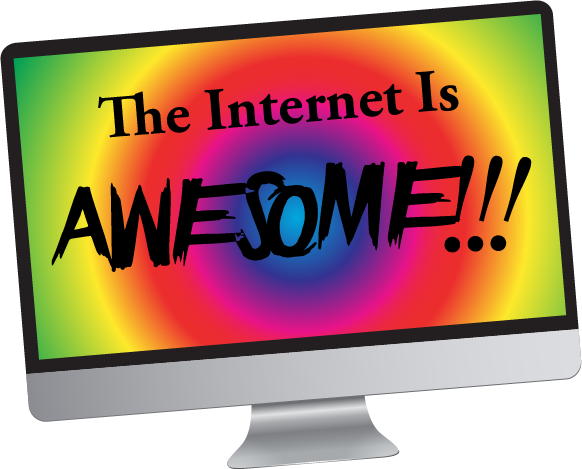 Before I get into the kinds of videos I normally share, I have one, or two if you want to get technical, that I had to include, because it was too funny not to. One of the things that I love about the internet is that people will take one seemingly insignificant video and turn it into something utterly ridiculous. Case in point, this video.
You'll be asked to watch that video at the beginning of the next one, so I thought I would just add it here and get that out of the way before I post the next one. This is a video by a channel called Mediocre films, and it's a parody of the previous video, which went viral super fast a few months ago. That was a real video by a real woman, who was really upset, and she had every right to be. If I remember right, from what I've read, she's alone in on an island in Alaska with no way of contacting anyone from where she was, which was was she was practically in hysterics. Everything did turn out fine, I think she swam to the other shore, and was able to call for help, and she was rescued. Knowing what I knew about the backstory going in, I really wasn't wasn't expecting the parody to be funny. I was dead wrong. I about died laughing.
Now to get back to the kinds of videos I normally add to these things, lets start off with a Piano Guys video. The instruments in this video have the names of all their original founders from a few years ago. Anyone who helped support them in the time when they were just getting started should have their name, somewhere on those instruments. I was one of the original founders, I sent them some money as sort of a pre-kickstarter campaign, so theoretically, my name is in there somewhere. I never saw it, but you're welcome to look. :)
This next video is another hilarious sketch by Studio C. I don't even know why it's funny, and maybe it won't be to you, but I can't help but laugh every time I watch it.
Last summer I found this song, I don't even remember how, it was one of those rabbit-hole scenarios where you find yourself getting lost in the depths of the internet, discovering things you never knew you needed. This was one of those discoveries. The singer is Britney Spears, but the artist is a guy named Giorgio Moroder. He was a composer in the era of disco, and he hadn't released an album since around the 80's! He had just released a whole new album of music, most of which were collaborations with present day artists, some covers, like this one, and others original compositions. I got the album immediately, and it was amazing. This song was still my favorite though.
This next video left me VERY conflicted. I can not stand most televangelists. From what I've seen and read, too many of them are basically religious predators/swindlers. Including this guy, who has been involved in numerous scandals, which is why I did NOT want to like this video. However, Pogo, an electronic music artist, took this old footage, and turned it into something amazing. I did not want to love it, but I did. And I do. It's just too good to not love.
To follow that up, we'll move on to Pentatonix who are never not brilliant. This is another song off their new album, full of original songs. This is one of my favorites. If you're familiar with YouTube culture you'll recognize a whole lot of YouTuber cameos.
A few moths ago saw the release of the Peanuts movie, which turned out to be one of the EXTREMELY rare CGI animated movies based on a comic strip that was really good! Even the integration of modern music artists worked! I loved this song by Megan Trainor. It really captured the feel of the movie.
We'll end this post with a video by the always amazing Peter Hollens, it's a medley from the movie, The Prince of Egypt, which I have never seen, but I probably should, because if the music is half as good as Peter's cover, then it's probably amazing.